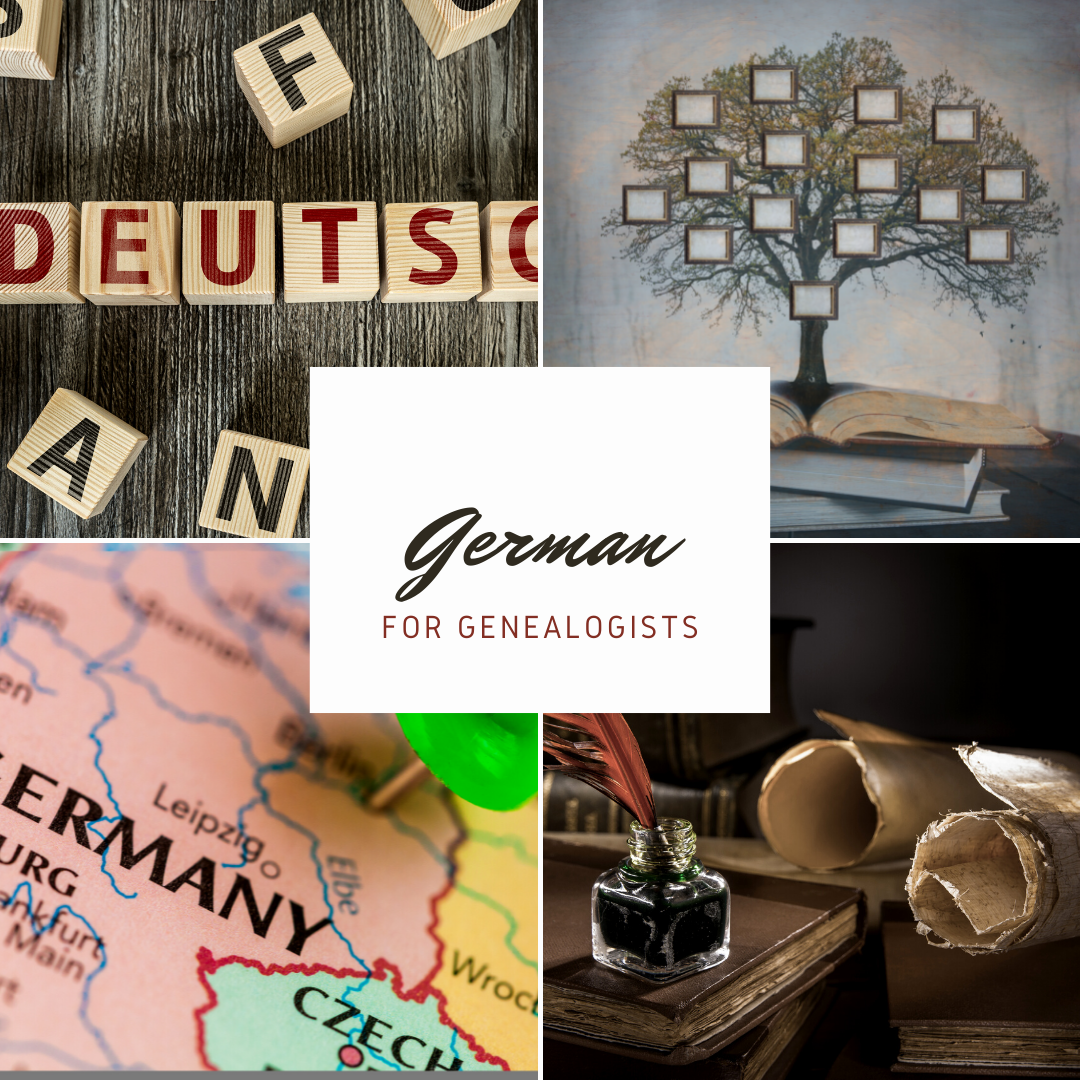 Learn the German You Need to Decipher Your Ancestors' Records.
Get the Exact German Skills You Need for Genealogy - and Have Fun Doing It.
You'll learn:
Essential German Genealogy Vocabulary
Must-Know German Grammar for Your Records
How to Work with Church Records
How to Work With Vital Records
How to Google in German
And Get Access to:
Master German Vocabulary List with German, English, and Handwritten Word
Subject-Specific Vocabulary Lists
German Script Examples
Flashcards, Matching Games, Worksheets, Quizzes, and More to Have Fun and Learn at the Same Time!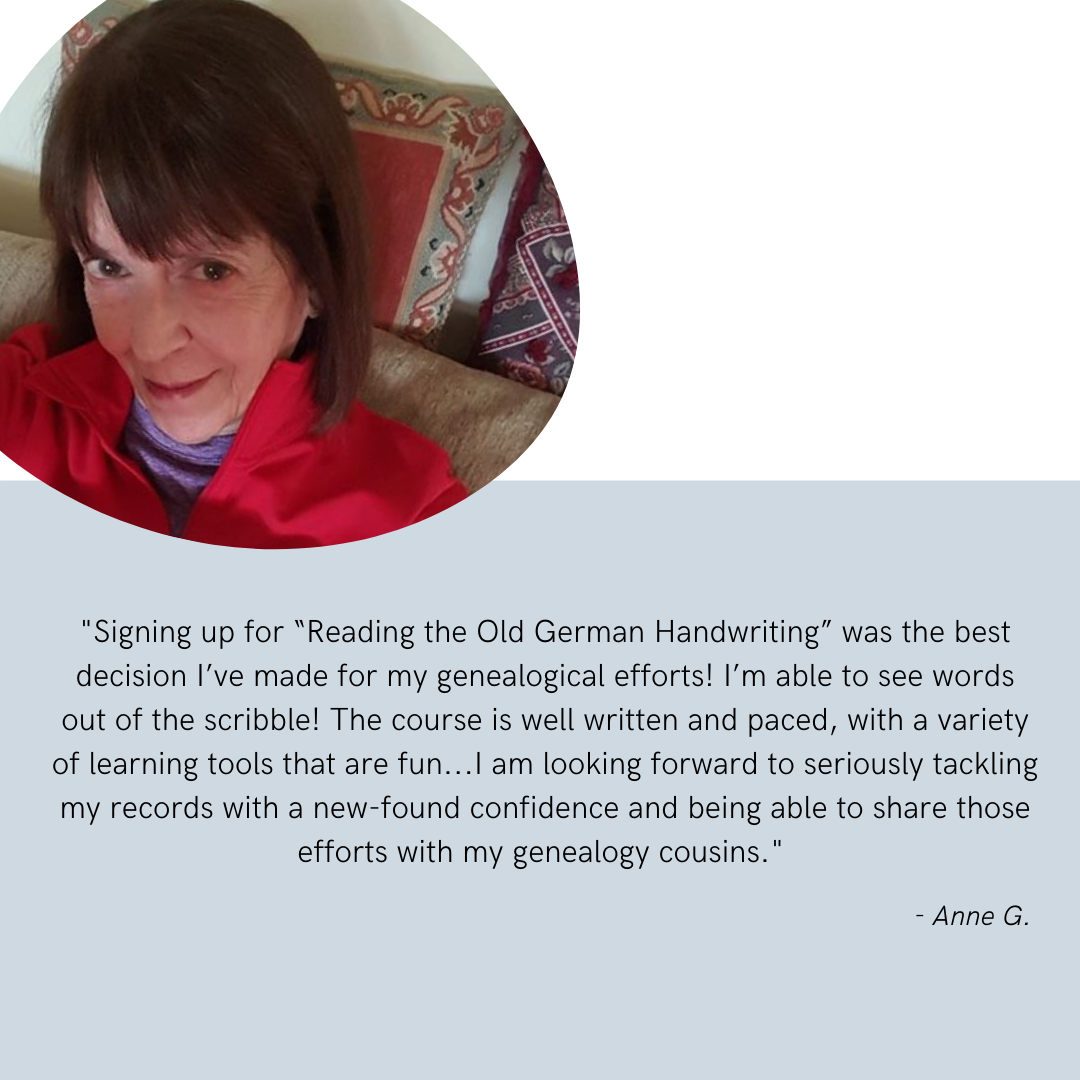 As "German for Genealogists" is brand-new, we don't have student testimonials yet...
but this course is made in much the same way as "Reading the Old German Handwriting", so...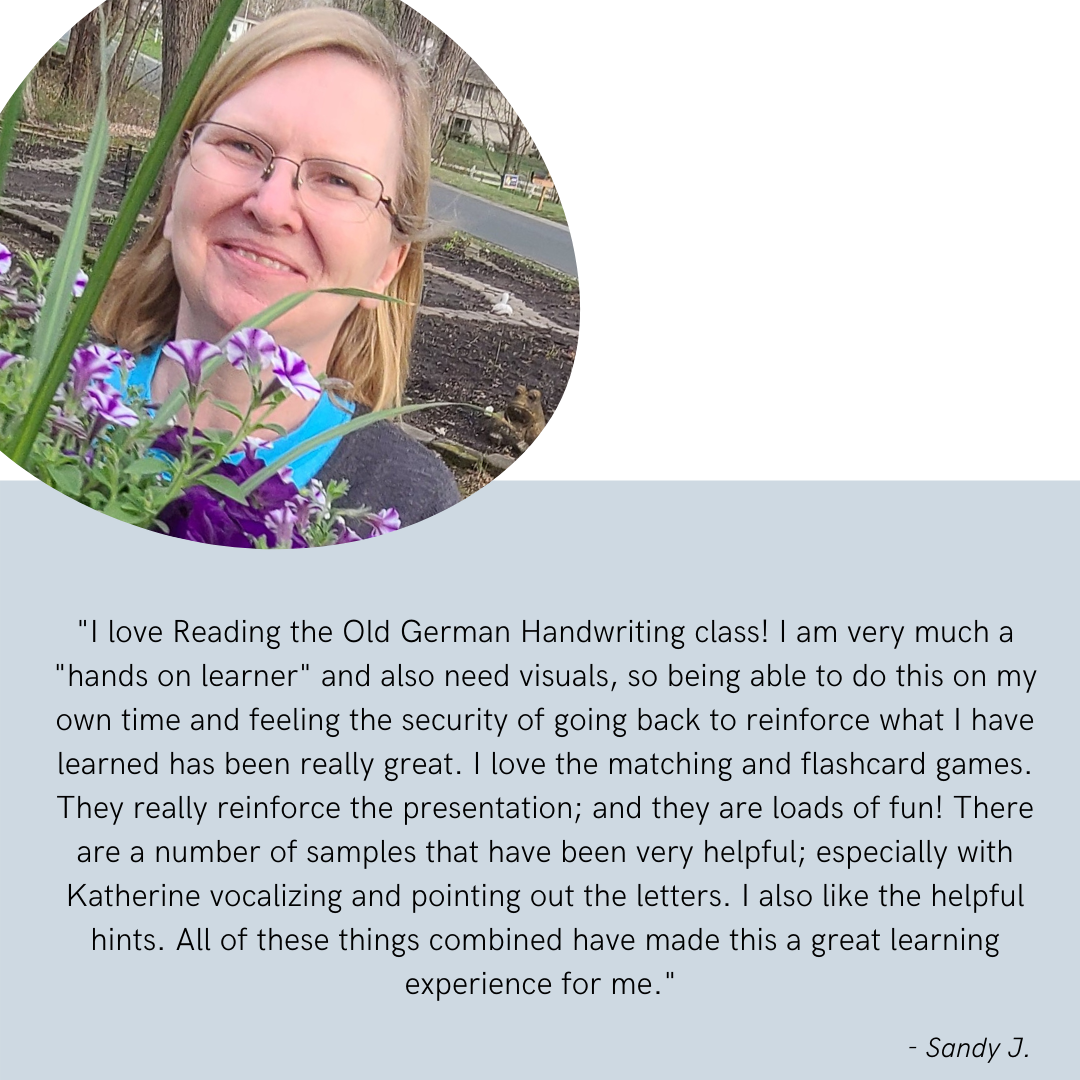 check out what Katherine Schober's past students are saying about her other course, and get excited for this new one! Will you be our first testimonial?